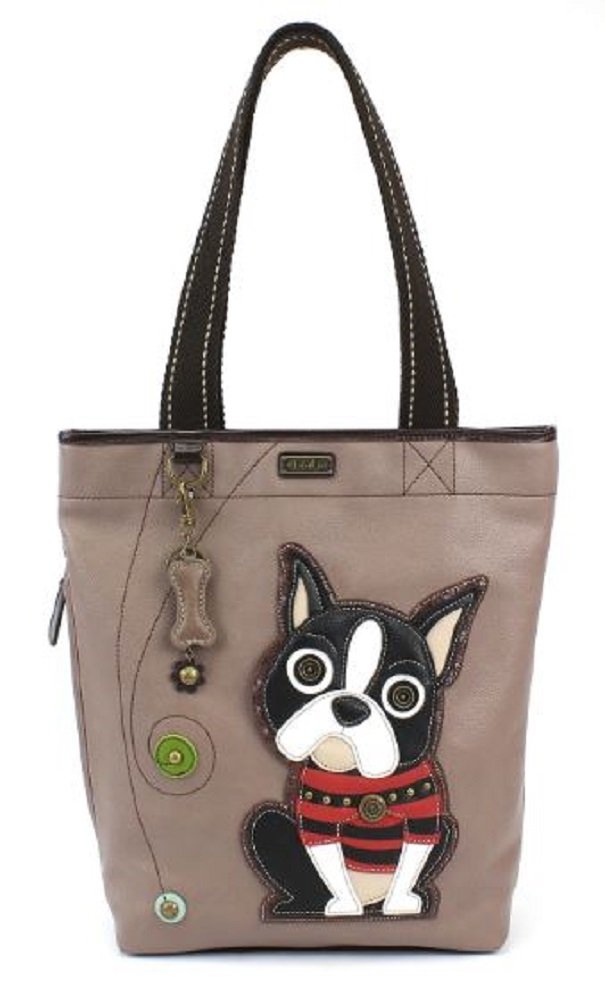 CHALA
Chala Handbag Everyday Tote
Brand: CHALA
Color: Olive Fox
Features:
Olive Green Fox Chala EveryDay Zip Tote. Measurements: 13.5" x 3.5" x 15" with Handles Drop: 9" .
The front bag is adorned with our playful Foxy character, detailed stitching, and comes with a detachable purse charm.
Front snap pocket has inner fabric pockets for phones and pens Top zipper pocket.
Inner fabric lining has zipper and slide pockets Rear zipper pocket for phones, keys, and more.
Soft cotton handles.
Publisher: CHALA
Details: Chala Handbag Everyday Tote
Package Dimensions: 12.0 x 12.0 x 1.0 inches
---
Share this Product